Muse es una banda británica de rock alternativo formada en 1994 en Inglaterra. Desde su formación en la década de los 90, sus integrantes son: Matt Bellamy (compositor, voz, guitarra, teclados); Dominic Howard (batería, percusión); y Christopher Wolstenholme (bajo eléctrico, teclados, coros).
3 Grandes éxitos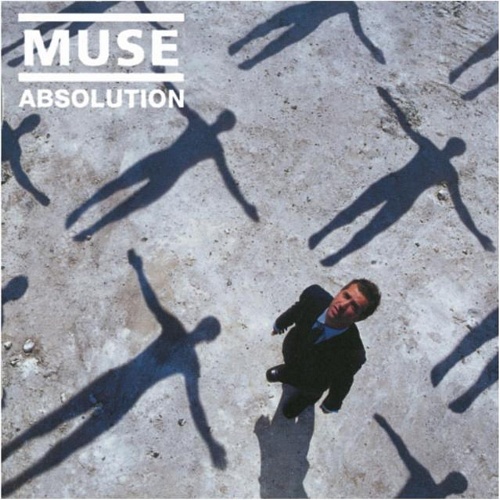 Absolution es el tercer álbum de la banda inglesa Muse. Fue lanzado al mercado el 29 de septiembre de 2003 en el Reino Unido. Fue el primer disco de la banda en editarse en Latinoamérica, bajo el sello discográfico Warner Bros. Una edición especial incluía un DVD de 35 minutos que incluía entrevistas y escenas de la grabación, en las que se puede observar los poco ortodoxos métodos que se usaron para la producción, como cuando el baterista Dominic Howard sumergido en una piscina hasta la cintura mientras golpea dos tambores, o el golpeo de latas contra el suelo para simular una marcha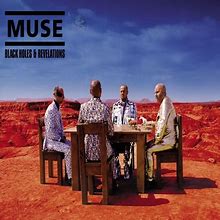 Black Holes and Revelations is the fourth studio album by English rock band Muse, released on 3 July 2006 by Helium-3 and Warner Bros. Records. Recording was split between New York and France, and marked the first time the band took a more active role in production. Black Holes and Revelations saw a change in style from Muse's previous albums, and the band cited influences that included Depeche Mode, Millionaire, Lightning Bolt, Sly and the Family Stone, and music from southern Italy.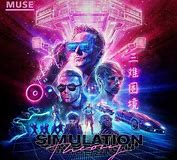 Simulation Theory es el octavo álbum de estudio de la banda de rock alternativo británica, Muse. Fue lanzado el 9 de noviembre de 2018 mediante la discográfica Warner Bros Records y Helium-3.1 Como adelantos de su nuevo álbum, se lanzaron cinco sencillos: «Dig Down», «Thought Contagion», «Something Human», «The Dark Side» y «Pressure».